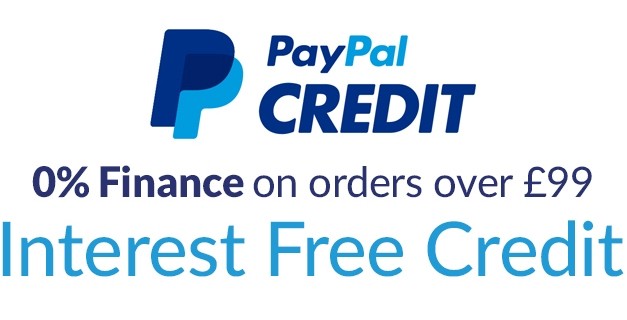 4 months 0% Interest Free Credit Available via PayPal Credit on orders over £99
Minimum payment due still applies to 0% offer balances.
Any remaining balance due after the 4-month promotional period will be charged interest at 21.9% p.a. (variable).
In order to maintain the 0% offer, you need to keep up monthly repayments and stay within your credit limit.
Credit subject to status.

See PayPal for full details LINK